CERAMEX
Rubbers. ACM. SBS. SEBS. SIS. Latexes. Accelerators. Antioxidants. Bonding agents. Peroxides. Stearin. Additives for plastics. Adhesives.
CHAOYANG LONG MARCH TYRE CO., LTD.
LONGMARCH tires are manufactured by the first all-steel radial tire production facility in China, with the technical support of Dunlop, UK. LONGMARCH tires are manufactured under stringent quality ...
CHEM-COURIER
Daily news on the website www.chem-courier.ru, prices, analytical reviews, production volume, trends in demand, exports and imports. Chem-Expert is an analytics on the market of rubbers and tyres.
CHINA FAW GROUP IMPOR & EXPORT CO., LTD.
CHINA UNITED RUBBER CORPORATION
CURC is mainly engaged in the exhibition business, including organization of RUBBER-TECH and Asian Essen Tire Show, as well as participation service for relative foreign exhibitions.
CHRZ, JSC
Tire recycling, production of rubber reclaim, rubber crumb and fine powder. Manufacturing of various rubber goods and rubber mixtures.
COLUMBUS MCKINNON CORPORATION
Producer of tire recycling equipment, shredders for car — truck and lighter OTR tires, to produce chips for TDF and futher treatment. Liberators for rubber and steel separation, granulators and ...
COMERIO ERCOLE SPA
Internal mixers. Laboratory mixers and mills. Roll mixing mills. Mixing plants 2, 3, 4 roll calenders. Calendering lines for fabrics, steel and textile cord.
DALIAN BAOFENG MACHINERY MANUFACTURING COMPANY
Dalian Baofeng Machinery Manufacturing Company is a professional enterprise specialized in producing the reclaimed rubber equipment.
DATA2 CORPORATION
Major tire manufacturers have relied on Data2 labels for tracking tires and component materials for more than 20 years. Our labels demonstrate tried-and-true performance and they arrive on-time so ...
DELDO AUTOBANDEN NV
DELDO company is one of the largest tyre distributors in Europe. We would like to offer you more than 35 brands under one roof.
DELOVYE MEDIA
DONGYING FANGXING RUBBER CO., LTD.
Our factory is an enterprise specialized in tyre manufacture, integrating the development, production and sales in China. All of our tires passed the certificate of DOT, ISO 9000 and CCC. Boasting of ...
DONGYING ZHENGYU WHEEL CO., LTD.
DONGYING ZHENGYU WHEEL CO. LTD. produces heavy trucks & light trucks, tubeless wheels under the brands DONGLUN, DUNCHI, LUCHUANG, HEDUN, CCZY.
ELIZ, LTD.
Production and sale of electrically insulating tubes (TKR, TKR-M, TRT, TKSP grades), silicon electrically insulating tubes with increased oil resistance (TETS-PM type) and fire-resistance (TTSP-SV, ...
ENJOYTYRE CO., LTD.
Exclusive distributor providing a full range of Chinese tyres for passenger cars, 4x4's, suv's, light trucks, trucks & buses, and for agricultural, industrial and off-road use.
ERHARDT + LEIMER GMBH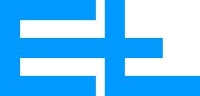 Erhardt + Leimer is a specialist for system solutions and automation technology on running webs, worldwide one of the leading manufacturers of measuring and control technology.
FARBUS, LLC.
Òåëåôîí:
+7 (49657) 9-20-53
Àäðåñ:
1, Karla Marksa Str., Elektrostal, Moscow Region, Russia
E-mail:
info@ftor-rti.ru
Ñàéò:
http://www.ftor-rti.ru
Ñòðàíà:
Russia
Manufacture of general mechanical rubber goods: plates, rubber mixes, molded and non-molded details. Quality: the certified laboratory. Public corporation Aviatehpriemka.
FLUOROELASTOMERS, LLC.
Fluoroelastomers LLC. deals with supply of fluoroelastomers and rubber mixtures. Sale and technical support of the equipment PanStone and ALB.
GALGO TRED
JSC GALGO TREAD is an official representative of GALGO PRE-Q in Russia, which is a world leader in raw materials production for tires retreading. More than 30 types of treads and padding rubber ...