KABAT S.J.
Phone: +48 (67) 2834171
Address: Gumowa Str. 6, 64-840 Budzyn, Poland
E-mail: alfred.manko@kabat.pl
Web: http://www.kabat.pl
Country: Poland
KABAT company was established in 1983. For over 30 years we have been specializing in rubber goods production. Our core business are inner tubes, rubber flaps and agricultural tyres. We also offer a ...
KAUCHUK I REZINA, PUBLISHING HOUSE, JSC
Phone: +7 (915) 346-3730 (ìîá./mob.)
Address: KiR, NIIEMI, Bldg. 1, 2, Perovskiy Proezd, 111024, Moscow, Russia
E-mail: kir@kired.ru
Web: http://www.kired.ru
Country: Russia
KAUCHUK I REZINA, the only Russian journal for rubber science and technology was founded in 1927. Besides original papers there are reviews, reports about new books in Russia and abroad, information a...
KINFOREST TYRE CO., LTD.
Phone: +86 (20) 39283496
Address: Room 513, Fazhan Building, Tian'An High-Tech Garden, No.730, Yingbin Road, Panyu District, Guangzhou, China
E-mail: export12@kinforesttyre.com
Web: http://www.kinforesttyre.com
Country: China
Kinforest Tyre offers a complete range of UHP tires. Our factory is JINYU, which belongs to Sailun. All tires are to pass full inspection before delivery. We have very stable delivery time — 30—45 day...
Klöckner DESMA Elastomertechnik GmbH

Phone: +49 (7463) 834-0
Address: An der Baera, 78567 Fridingen, Germany
E-mail: info@desma.biz
Web: http://www.desma.biz
Country: Germany
DESMA is a globally active supplier of injection moulding machines for innovative and resource-friendly turnkey system solutions to produce rubber and silicone moulded articles.
KraussMaffei Berstorff GmbH
Phone: +49 (511) 5702-0
Address: An der Breiten Wiese 3—5, 30625 Hannover, Germany
E-mail: info@kraussmaffeiberstorff.com
Web: http://www.kraussmaffeiberstorff.com
Country: Germany
Supply programme: extrusion lines, rubber calenders, profile manufacturing lines, flooring lines, V-belt production equipment, roll covering equipment, lines for the production of tire components.
KRM TYRES
Phone: +91 (98166) 80820
Address: 5-A, EPIP, Jharmajri, Baddi (HP), India
E-mail: info@krmtyres.com
Web: http://www.krmtyres.com
Country: India
KRM Tyres is the manufacturer and exporter of the various types and sizes of tyres which include agricultural, implements, forklift, earthmovers, bike tyres etc. For further information, please visit ...
KVART
Phone: +7 (843) 278-4701, 278-4661
Address: 25, Tekhnicheskaya Str., Kazan, Tatarstan, Russia
E-mail: marketing@ao-kvart.ru
Web: http://www.kvart-rti.ru
Country: Russia
KVART is one of the largest rubber plants producing rubber goods for various industries.
LINGLONG RUSSIA
Phone: +7 (4852) 67-09-30
Address: 7-244, Prospekt Mashinostroiteley, 150062, Yaroslavl, Russia
E-mail: tyres76@gmail.com
Web: http://www.linglongtyres.ru
Country: Russia
Since 2004 Linglong has been supplying passenger, light truck, truck, agricultural, industrial and large-size tires under the LINGLONG, LEAO and SHANLING brands to Russia.
LTE SRL
Phone: +39 (030) 366-2411
Address: Via L. Lama, 10, 25033, Cologne (BS), Italy
E-mail: export.ru@lte-srl.com
Web: http://www.lte-srl.com
Country: Italy
LTE Srl produces rubber compounds in FKM, FFKM, VMQ and FVMQ, widely used in the production of O-Rings, precision gaskets, metal rubber items, extruded profiles and gaskets in general.
LWB STEINL GMBH & CO. KG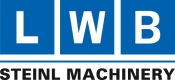 Phone: +49 (871) 308-0
Address: Sonnenring 35, 84032 Altdorf, Germany
E-mail: info@lwb-steinl.com
Web: http://www.lwb-steinl.com
Country: Germany
Leading manufacturer of rubber/TPE injection moulding machines offering high-tech machinery combined with advanced injection technology to the rubber and thermoplastic industry.
M. HUBER I.T.S. GMBH
Phone: +49 (4151) 8922-0
Address: Röntgenstraße 36, 21493 Schwarzenbek, Germany
E-mail: litzenberger@huberits.de
Web: http://huberits.com
Country: Germany
M. Huber I.T.S. GmbH. Injection and compression moulds. Cold runner technology. Automated demoulding processes. Turn key solutions.
MAPLAN GmbH

Phone: +43 (2630) 35706, +7 (495) 640-8388
Address: Schoellergasse 9, A-2630 Ternitz, Austria
E-mail: office@maplan.at
Web: http://www.maplan.at
Country: Austria
Manufacturer of rubber injection moulding machines.
MESNAC
Phone: +86 (532) 68862626
Address: No.43 Zhengzhou Road, Qingdao, P.O. Box 176, China
E-mail: info@mesnac.com
Web: http://www.mesnac.com
Country: China
MESNAC was established in 2000, now it is one of the leading suppliers of the rubber industry equipment. Our products are operating well in the world's top tire plants in America, Asia, Europe and Afr...
MONTECH WERKSTOFFPRÜFMASCHINEN GMBH

Phone: +49 (6281) 5622-30
Address: Carl-Benz Str. 11, D-74722 Buchen, Germany
E-mail: montech@montech-gmbh.de
Web: http://www.montech-gmbh.de
Country: Germany
Laboratory testing instruments for rubber and polymers for Quality control and Research. Rheometers (MDR, RPA), Mooney viscometers (MV), dispersion testers, software.
NANJING UNION RUBBER AND CHEMICALS CO., LTD.
Phone: +86 (25) 84462798
Address: RM N, 20FL, Building B, New World Center, 88th Zhujiang Rd. Nanjing, China
E-mail: admin@nurchem.com
Web: http://www.nurchem.com
Country: China
With the experience of over 20 years, Nurchem is your leading solution provider for rubber and plastic industries mainly of rubber chemicals and plastic additives such as accelerators and antioxidants...
NIIEMI, LLC
Phone: +7 (495) 600-0760
Address: 35, Perovskiy Proezd, Moscow, Russia
E-mail: mail@niiemi.com
Web: http://www.niiemi.ru
Country: Russia
Scientific and research institute of elastomeric materials and articles (NIIEMI). Rubbers, adhesives, sealants, TPE.
NIIRP, JSC
Phone: +7 (496) 549-9594
Address: NIIRP, Sergiev-Posad District, 141312, Moscow Region, Russia
E-mail: sales@niirp.com
Web: http://www.niirp.com
Country: Russia
NIIRP JSC is the enterprise with 55-years experience of development and production of rubber production for the enterprises of various industries.
NINGBO ACTMIX POLYMER CO., LTD.
Phone: +86 (574) 8188-0068
Address: No.1, Lane 168, Haichuan Road, Ningbo City, China
E-mail: amay@actmix.cn
Web: http://www.actmix.cn
Country: China
Ningbo Actmix located in Ningbo China, specializes in production of the pre-dispersed rubber chemicals masterbatch; special application for automotive rubber seals, hoses & belts, wires & cables.
NINGBO GC TYRE VALVE INDUSTRY & TRADE CO., LTD.
Phone: +86 (574) 88058808
Address: Wangchunshan Industrial Park, Hengjie, Ningbo, Zhejiang, China
E-mail: sales@ningbogc.com
Country: China
Ningbo GC Tyre Valve Industry & Trade Co. Ltd. is an innovative and powerful tire manufacture which produce a variety of quality and dependable wheel hubs, tire valves, extensions in addition to other...
NINGBO JIAHE NEW MATERIAL TECHNOLOGY CO., LTD.
Phone: +86 (574) 65512378
Address: Tinggang Development Zone, Sanmen Bay, Ningbo, Zhejiang, China
E-mail: wsx@nbjiahe.cn
Country: China
We are the main manufacturer of deodorants for rubber and plastic, rubber reinforcing agents, zeolite, polyethylene wax. Sewage treatment soap additives and China clay, etñ.