ALPHA TECHNOLOGIES, UK
Phone: +7 (495) 724-4655
Address: 740 78 Heilbronn, Pfaffenstr., 21, Germany
E-mail: at@alphat.biz
Web: http://www.alpha-technologies.com
Country: Germany
Development and manufacturing of premium quality equipment and software for rubber and compound tests.
HF MIXING GROUP (HARBURG-FREUDENBERGER MASCHINENBAU GMBH)

Phone: +49 (2734 ) 4910
Address: Asdorfer Str. 60, 57258 Freudenberg, Germany
E-mail: mixing@hf-group.com
Web: http://www.hf-mixinggroup.com
Country: Germany
Worldwide leading machinery manufacturer and extensive solution provider for mixing room systems including integrated automation for the rubber processing industry.
KLÖCKNER DESMA ELASTOMERTECHNIK GMBH

Phone: +49 (7463) 834-0
Address: An der Baera, 78567 Fridingen, Germany
E-mail: info@desma.biz
Web: http://www.desma.biz
Country: Germany
DESMA is a globally active supplier of injection moulding machines for innovative and resource-friendly turnkey system solutions to produce rubber and silicone moulded articles.
KraussMaffei Berstorff GmbH
Phone: +49 (511) 5702-0
Address: An der Breiten Wiese 3—5, 30625 Hannover, Germany
E-mail: info@kraussmaffeiberstorff.com
Web: http://www.kraussmaffeiberstorff.com
Country: Germany
Supply programme: extrusion lines, rubber calenders, profile manufacturing lines, flooring lines, V-belt production equipment, roll covering equipment, lines for the production of tire components.
LWB STEINL GMBH & CO. KG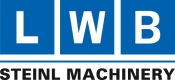 Phone: +49 (871) 308-0
Address: Sonnenring 35, 84032 Altdorf, Germany
E-mail: info@lwb-steinl.com
Web: http://www.lwb-steinl.com
Country: Germany
Leading manufacturer of rubber/TPE injection moulding machines offering high-tech machinery combined with advanced injection technology to the rubber and thermoplastic industry.
M. HUBER I.T.S. GMBH

Phone: +49 (4151) 8922-0
Address: Röntgenstraße 36, 21493 Schwarzenbek, Germany
E-mail: info@huberits.de
Web: http://www.huberits.de
Country: Germany
Rubber processing equipment, design & manufacturer of molds, cold runner systems & turnkey solutions for rubbermoulding process. Second hand machinery & process consulting.
MONTECH WERKSTOFFPRÜMASCHINEN GMBH

Phone: +49 (6281) 5622-30
Address: Carl-Benz Str. 11, 74722 Buchen, Germany
E-mail: montech@montech-gmbh.de
Web: http://www.montech-gmbh.de
Country: Germany
Moving die rheometers MDR 3000, MDR 3000 Basic. Variable Mooney viscosimeters V-MV 3000, V-MV 3000. MonControl analyses software. Multi-functional testing software for all available types of rubber.
RUBICON GUMMITECHNIK UND MASCHINENBAU GMBH

Phone: +49 (345) 53015-0
Address: Hans Dittmar Str. 3, 06118 Halle (Saale), Germany
E-mail: info@rubicon-halle.de
Web: http://www.rubicon-halle.de
Country: Germany
Rubicon is the specialist in extruders and complete lines for production of rubber and silicone profiles, hoses and cables with salt bath, hot-air, microwave and infrared vulcanization. Rubicon also d...
TEXTIMA EXPORT IMPORT GMBH

Phone: +49 (30) 24004-0
Address: Frankfurter Allee 73D, 10247 Berlin, Germany
E-mail: dhegenbart@textima.de
Web: http://www.textima.de
Country: Germany
Representation of German companies for rubber equipment: Rubicon, MonTech, Maschinenbau Scholz, LWB GmbH, Harburg Freudenberg and Zeppelin.
TROESTER GMBH & CO. KG

Phone: +49 (511) 8704-0
Address: Am Brabrinke 1-4, 30519 Hannover, Germany
E-mail: info@troester.de
Web: http://www.troester.de
Country: Germany
TROESTER is well known as a reliable extrusion partner and source of know-how for all major rubber companies engaged in the production of tires and technical products such as hoses, profiles and rubbe...