HEBI SHANCHENG KANGBO LIANHE RUBBER CHEMICAL PLANT
Phone: +86 (392) 6878898
Address: Hebi City, Henan Province, China
E-mail: evan@rubberchems.com
Web: http://www.rubberchems.com
Country: China
We are one of the leading companies producing rubber accelerators ÌÂÒ, MBTS, CBS, TBBS and etc; design capacity is 100,000 Mt.
HERMES, TRADING HOUSE, LLC
Phone: 8 800 250 4106
Address: Office 204, 23B, Eniseyskaya Str., 690039, Vladivostok, Primorsky Kray, Russia
E-mail: info@hermesdv.com
Web: http://www.hermesdv.ru
Country: Russia
HERMES Trading House is a reliable truck tyres importer from top Chinese manufactures, such as Koryo, Toryo, Copartner, Barkley.
HF MIXING GROUP (HARBURG-FREUDENBERGER MASCHINENBAU GMBH)

Phone: +49 (2734 ) 4910
Address: Asdorfer Str. 60, 57258 Freudenberg, Germany
E-mail: mixing@hf-group.com
Web: http://www.hf-mixinggroup.com
Country: Germany
Worldwide leading machinery manufacturer and extensive solution provider for mixing room systems including integrated automation for the rubber processing industry.
INFORMATIKA AD
Phone: +381 (11) 3215-142
Address: Jevrejska 32, Belgrad, Serbia
E-mail: vesnar@infoplc.com
Web: http://www.informatika.com
Country: Serbia
Informatika established in 1976, with a team of over 200 specialists provides solutions in the computer industry, industrial processes automation, and integrated business processes computer management...
INSTITUTE OF PLASTICS NAMED AFTER PETROV G.S., STOCK COMPANY
Phone: +7 (495) 600-0700
Address: 35, Perovskiy Proezd, 111024, Moscow, Russia
E-mail: instplast@instplast.ru
Web: http://www.instplast.ru
Country: Russia
Institute of Plastics Named after Petrov G.S., Stock Company designs and manufactures super-structural plastics, special adhesives and general-purpose binding media, as well as rubber compounds. The I...
ISKOSH, JSC
Phone: +7 (34783) 2-11-88
Address: 2, Magistral'naya Str., 452680, Neftekamsk, Republic of Bashkortostan, Russia
E-mail: mamch@iskosh.ru
Web: http://www.iskosh.ru
Country: Russia
Iskosh JSC is a diversified production association, one of the areas of activity is the manufacture of rubber fabrics, products, adhesives, cords, of rubber cushioning.
ISTRA, SKB
Phone: +7 (495) 995-1968
Address: Room 29, Premises XIX, Bldg. 2, 23, Matrosskaya Tishina Str., 107076, Moscow, Russia
E-mail: info@istrachem.ru
Web: http://www.istrachem.ru
Country: Russia
Distribution and promotion of world's brands of industrial chemical raw materials for the tire, rubber and cable industries. Production of reinforcing fillers for rubber goods.
JIANGSU GENERAL SCIENCE TECHNOLOGY CO., LTD
Phone: +86 (510) 6686 5699
Address: Donggang Town, Xishan, Wuxi City, Jiangsu Province, China
E-mail: chenvivi24@163.com
Web: http://www.ty-tyre.com
Country: China
Jiangsu General Science Technology Co. Ltd. is a professional tires manufacturer from Jiangsu China, with 4 million TBR production capacity. We have four brands: CTM,TBB tires,QIMA and Goodtrip.
JIANGXI HI-TECH TECHNOLOGY CO., LTD.
Phone: +86 (796) 7616366
Address: North Century Road, AnFu County Industry Area, JiAn City, JiangXi Province, China
E-mail: 790911082@qq.com
Country: China
JiangXi Hi-Tech Technology Co. Ltd. products range contents vulcanization agents, accelerators, antioxidants, activators, foaming agents, peroxides, co-agents and processing agents.
KABAT TYRE
Phone: +48 (67) 2834171
Address: Gumowa Str. 6, 64-840 Budzyn, Poland
E-mail: alfred.manko@kabat.pl
Web: http://www.kabat.pl
Country: Poland
KABAT company was established in 1983. For over 30 years we have been specializing in rubber goods production. Our core business are inner tubes, rubber flaps and agricultural tyres production. We al...
KAUCHUK I REZINA, PUBLISHING HOUSE, JSC
Phone: +7 (915) 346-3730 (ìîá./mob.)
Address: KiR, NIIEMI, Bldg. 1, 2, Perovskiy Proezd, 111024, Moscow, Russia
E-mail: kir@kired.ru
Web: http://www.kired.ru
Country: Russia
KAUCHUK I REZINA, the only Russian journal for rubber science and technology was founded in 1927. Besides original papers there are reviews, reports about new books in Russia and abroad, information a...
KHABAROVSKAYA TORGOVAYA KOMPANIYA CO., LTD.
Phone: +7 (4212) 41-22-06
Address: 23A, Soyuznaya Str., 680003, Khabarovsk, Russia
E-mail: htk-shina@mail.ru
Country: Russia
Truck and OTR tyres made in China wholesale and retail trade. Official representative of Chaoyang Longmarch Tyre Co. Ltd in Siberia and Russian Far East.
KLÖCKNER DESMA ELASTOMERTECHNIK GMBH

Phone: +49 (7463) 834-0
Address: An der Baera, 78567 Fridingen, Germany
E-mail: info@desma.biz
Web: http://www.desma.biz
Country: Germany
DESMA is a globally active supplier of injection moulding machines for innovative and resource-friendly turnkey system solutions to produce rubber and silicone moulded articles.
KraussMaffei Berstorff GmbH
Phone: +49 (511) 5702-0
Address: An der Breiten Wiese 3—5, 30625 Hannover, Germany
E-mail: info@kraussmaffeiberstorff.com
Web: http://www.kraussmaffeiberstorff.com
Country: Germany
Supply programme: extrusion lines, rubber calenders, profile manufacturing lines, flooring lines, V-belt production equipment, roll covering equipment, lines for the production of tire components.
KVART, PJSC
Phone: +7 (843) 278-4891, 278-4701
Address: 25, Tekhnicheskaya Str., Kazan, Tatarstan, Russia
E-mail: marketing@ao-kvart.ru
Web: http://www.kvart-rti.ru
Country: Russia
KVART is one of the largest rubber plants producing rubber goods for various industries.
KWIK PATCH MAHIMA
Phone: +91 (44) 22500077
Address: 19'A', A Super, 2nd Floor, Thiru-vi-Ka Industrial Estate, Guindy, Chennai — 600032, India
E-mail: menon@kwikpatch.com
Web: http://www.kwikpatch.com
Country: India
Kwik® has the reputation of being one of the foremost tyre repair patches manufacturers in Chennai, India, which manufactures a complete range of tire & tube repair materials for any size of injury.
LESOHIMIK, JSC
Phone: +375 (177) 73-65-14
Address: 3, Demina Str., 222518, Borisov, Minsk Region, Belarus
E-mail: office@lesohimik.by
Web: http://www.lesohimik.by
Country: Republic of Belarus
Lesohimik JSC is one of the oldest enterprises of the Republic of Belarus. The main products are a pine rosin, rosin esters, gum turpentine, wood-protective antiseptics.
LTE SRL
Phone: +39 (030) 366-2411
Address: Via L. Lama, 10, 25033, Cologne (BS), Italy
E-mail: export.ru@lte-srl.com
Web: http://www.lte-srl.com
Country: Italy
LTE Srl produces rubber compounds in FKM, FFKM, VMQ and FVMQ, widely used in the production of O-Rings, precision gaskets, metal rubber items, extruded profiles and gaskets in general.
LWB STEINL GMBH & CO. KG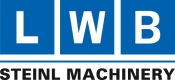 Phone: +49 (871) 308-0
Address: Sonnenring 35, 84032 Altdorf, Germany
E-mail: info@lwb-steinl.com
Web: http://www.lwb-steinl.com
Country: Germany
Leading manufacturer of rubber/TPE injection moulding machines offering high-tech machinery combined with advanced injection technology to the rubber and thermoplastic industry.
M. HUBER I.T.S. GMBH

Phone: +49 (4151) 8922-0
Address: Röntgenstraße 36, 21493 Schwarzenbek, Germany
E-mail: info@huberits.de
Web: http://www.huberits.de
Country: Germany
Rubber processing equipment, design & manufacturer of molds, cold runner systems & turnkey solutions for rubbermoulding process. Second hand machinery & process consulting.