Pavel Dolgov: The Association of Exporters and Importers opens new ways of development for the Russian business
23 / 03 / 2022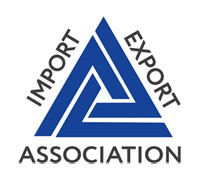 As part of the conference programme, a master class "Export of rubber and rubber goods in modern conditions" will be held, organised by the Association of Exporters and Importers, established by the oldest public organisation in Russia - the Moscow Association of Entrepreneurs. Pavel Dolgov, Vice-President of the Association of Exporters and Importers, spoke about the main topics and tasks that will be discussed at the master class, and about the priorities facing the Association today.
- The main task of our Association is professional consolidation, strengthening and development of professional ties and humanitarian contacts between exporters and importers. Today we are very active on all fronts. One of the most important tasks that we are solving together with development institutions is subsidising business relocation, searching for new transport routes.
Another hot topic is the operational review of countries and subsidising exhibitions of those countries that did not support the sanctions. Today there are intensive negotiations with Iran, Vietnam, Armenia, Belarus, and Kyrgyzstan. We will organise national industry expositions in these countries. We collect applications for participation in collective stands.
- Pavel, would you please tell us in more detail about the topics that you will discuss at the Exhibition.
- We will hold a number of expert consultations at the Tires & Rubber exhibition. In addition, there will be an online session with our expert Rodion Tuvaev, who heads the practice of sanctions law of the international law firm Alliance Legal Consulting Group. The main topics that our expert will voice at the session: how to enter the U.S. market with finished industrial rubber products, such as compounds, general and special rubber products, tires for wheeled vehicles, tubes, conveyor belts. What should be the basis for b2b sales in the US market: product compliance with market regulatory requirements, calculation of the cost of delivery and import costs, study of the distribution structure, development of strategies and organisation of wholesale distribution of b2b products. In addition, of course, we will talk about the challenges and risks of 2022, about sanctions policy and embargoes, about possible barrier duties, we will assess the release of promising innovative technologies in the United States.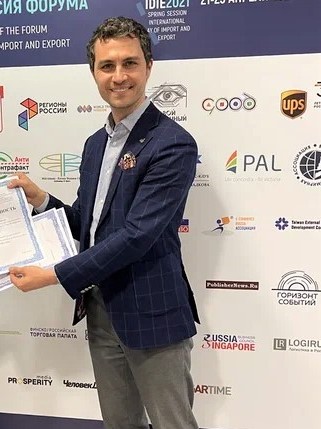 - What are the main challenges facing the Association of Exporters and Importers today?
Our association is a non-profit organisation that brings together entrepreneurs who are interested in making money, servicing loan obligations, and in further business development, so all our activities are aimed at helping businesses achieve these goals.
Just this month, an important event was held with our colleagues from Vietnam. We had a constructive dialogue on the supply of Russian materials to Vietnam and the import of certain items - household chemicals, cosmetics - in terms of replacing certain groups of goods by products from Vietnam.
Under the auspices of the AEI the following trading houses started their work: "Avangard" (cooperation with China on raw materials and agribusiness), "Mexico and Latin America" (pharmaceuticals, aircraft construction, industry), "Nipa" (consumer goods, household chemicals), "Vietnam-Russia" (household chemicals, lumber, IT, and security).
Active work has begun to prepare for the spring session of the International Export-Import Day. It will be held on May 23-27 in Vladivostok. An interesting programme for the event is currently being developed, a number of speakers have already confirmed their participation, and delegations of Russian, Vietnamese, and Chinese entrepreneurs are being formed. We are working on new logistics routes, new business directions. Entrepreneurs are active people, quick to make decisions, so we need to step up to enable Russian business to develop in new conditions.
---