Dear exhibitors,
The organizers of Tires & Rubber offer you a great opportunity to show your new products on http://www.rubber-expo.ru/en/.
Now you can draw attention of Tires & Rubber visitors to your new products entering the market and tell about new technologies and other innovations!
Three steps to have your information on the website:
NOVELTIES
on the Tires&Rubber website
Choose a new product or technology.
Send your application to chikalovaan@expocentr.ru.
On the same day, we post your information in the About exhibition/Novelties section on the Tires & Rubber website.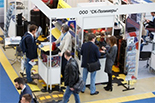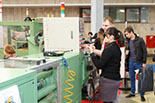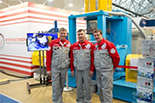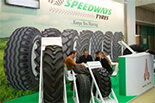 Seize the opportunity
to attract more visitors to your stand!
Tires & Rubber Management
Phone: + 7 (499) 795-38-44, 795-38-46
E-mail: tires@expocentr.ru, shevchenko@expocentr.ru