AEOLUS TYRE CO., LTD.
AEOLUS TYRE CO., LTD. produces truck & bus bias tyres, (all steel) off-the-road radial tyres, all steel (light) truck & bus radial tyres, military & industry tyres.
ALFA-SPK
Tire recycling machinery, tire retreading machinery, rubber powder vulcanising presses, rubber powder pavers.
ALPHA TECHNOLOGIES UK
Alpha Technologies UK, is a leading company in the manufacture of testing instruments for rubber industry — Viscometer MV2000, Rheometer MDR2000, RPA2000, T2020, etc.
AMANDUS KAHL GMBH & CO. KG
Waste-tyre recycling plants, wood pelleting plants, pelleting plant for domestic waste – pellets, fluff, or granulates.
AMKODOR-ELASTOMER, JSC
Manufacture of shaped rubber products, such as rings, vibration-isolators, plugs, cuffs and also other types of shaped rubber products under the order.
ASIAN TYRE UNION
Wholesale of tyres and wheels: TBR, LTR, PCR, agriculture tyres and special vehicles. We have got more than 25 best brands of Chinese tyres.
AUTOTRANSINFO
Information agency AUTOTRANSINFO includes: — AutoTransInfo — the magazine on cargo, logistics — www.ati.su — the leading site on auto cargo carriage.
AVTOSHINA, LLC.
Òåëåôîí:
+7 (4852) 670-930
Àäðåñ:
Office 402, 9, Polushkina Roshcha Str., 150003, Yaroslavl, Russia
E-mail:
pastepanov@yandex.ru
Ñàéò:
http://www.linglongtyres.ru
Ñòðàíà:
Russia
Since 2004 Avtoshina, LLC delivers to Russia Radial Passenger, Light Truck, Radial Truck, Agricultural, Industrial and OTR tyres under brands LINGLONG, LEAO and INFINITY. Result of activity of the ...
BARTELL MACHINERY SYSTEMS
Bartell is a world leader in design and manufacture of bead winding systems – both single-wire and multi-wire systems. All supported by our extensive parts and services department, 24/7. We offer ...
BEIJING DAMBA RUBBER PRODUCTS CO., LTD.
Our main products cover: V-Belt series, Conveyor belt series, Rubber hose series, PVC hose series, Foam rubber series, Rubber sheet series, Asbestos products series, Hose clamp series, Cam-Lock ...
BELARUSREZINOTECHNIKA, JSC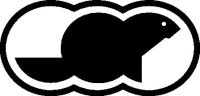 OJS Company Belarusrezinotechnica is one of the largest manufacturers of rubber components within the Republic of Belarus. The production portfolio includes rubber hoses, conveyor belts, polyurethane ...
BELOTSERKOVSKY RUBBER TECHNICAL GOODS PLANT, INTER-RTI LTD.
Belotserkovsky RTI Plant manufacturing of high quality rubber goods, such as belts, hoses, o-rings, cups, sealents, compound rubber, rubber sheets etc.
BEST CHOICE INTERNATIONAL CO., LTD.
The company is one of the leading tyre exporters in China. We supply UHP, PCR, LTR, TBR, TBB, OTR, agricultural and industrial tyres.
BINA GROUP, LLC.

Òåëåôîí:
+7 (495) 225-5411
Àäðåñ:
Elektrozavodskaya Str., 52,, 107023, Moscow, Russia
E-mail:
marketing@binagroup.ru
Ñàéò:
http://www.binagroup.ru
Ñòðàíà:
Russia
Chemical raw-materials for tire and rubber industry. The company branches are located in Saint Petersburg, Kiev, Novosibirsk, Yekaterinburg and Rostov-on-Don.
BMP CHEMICAL, LTD.
Silicone, fluorosilicone rubbers and mixes. We provide our customers with rubber mix formulations in accordance with their individual requirements.
BORA PACK
Bora Pack, Ltd. is the easy melting bags producer for the packing of raw material used in the tyre and rubber industry. We supply our customers with the dividing embossing film produced by European ...
BPA BYELSTROYINDUSTRIA, JSC
Production of rubber products and heat-saving equipment.
BRIZ, TPF

Òåëåôîí:
+7 (495) 641-5390
Àäðåñ:
Office 3, 70, Prospekt Yunykh Lenintsev, Podolsk, Moscow Region, Russia
E-mail:
toloko@brizdv.ru
Ñàéò:
http://www.brizdv.ru
Ñòðàíà:
Russia
BRIZ, TPF is a large dealer of the tire industry in the Far East of Russia, having the developed branch network in Siberia and Central Region, carrying out wholesale deliveries of tires directly from ...
BYELORUSSIAN STEEL WORKS
Byelorussian Steel Works (BMZ) (Belarus) is the modern enterprise of the ferrous metallurgy. The enterprise's products range includes concast square steel billets, hot rolled round & square steel ...
CALEMARD — SPOOLEX
Òåëåôîí:
+33 (477) 900-034
Àäðåñ:
ZI du Buisson, 42230, Roche la Molière, France
E-mail:
calemard@spolex.com
Ñàéò:
http://www.calemard.com
Ñòðàíà:
France
Calemard proposes wide slitter-rewinders, narrow slitter and spooling lines, and NEW Doctor Recovery Lines to recover your faulty products.