A B C D E F G H I J K L M N O P Q R S T U V W X Y Z
LINGLONG RUSSIA
Phone: +7 (4852) 67-09-30
Address: 7-244, Prospekt Mashinostroiteley, 150062, Yaroslavl, Russia
E-mail: tyres76@gmail.com
Web: http://www.linglongtyres.ru
Country: Russia
Since 2004 Linglong has been supplying passenger, light truck, truck, agricultural, industrial and large-size tires under the LINGLONG, LEAO and SHANLING brands to Russia.
LTE SRL
Phone: +39 (030) 366-2411
Address: Via L. Lama, 10, 25033, Cologne (BS), Italy
E-mail: export.ru@lte-srl.com
Web: http://www.lte-srl.com
Country: Italy
LTE Srl produces rubber compounds in FKM, FFKM, VMQ and FVMQ, widely used in the production of O-Rings, precision gaskets, metal rubber items, extruded profiles and gaskets in general.
LWB STEINL GMBH & CO. KG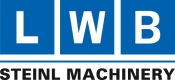 Phone: +49 (871) 308-0
Address: Sonnenring 35, 84032 Altdorf, Germany
E-mail: info@lwb-steinl.com
Web: http://www.lwb-steinl.com
Country: Germany
Leading manufacturer of rubber/TPE injection moulding machines offering high-tech machinery combined with advanced injection technology to the rubber and thermoplastic industry.