BARWELL GLOBAL, LTD
Address: 60 Papworth Business Park, Atria Court, Stirling Way, Papworth Everard, Cambridge, CB23 3GY, United Kingdom
E-mail: 185206@expocentr.ru
Country: Great Britain
TEL +7 (495) 741-9540 E-mail: rossiya@barwell.com Internet: http://www.barwell.com/ru Barwell design and manufacture rubber processing machinery, including preformers & extruders, rubber deflashing...
BONUS, LTD.
Phone: +7 (48431) 3-73-78
Address: 2, Novaya Str., Shumyatino Village, Maloyaroslavets District, 249060, Kaluga Region, Russia
E-mail: bonus20488@mail.ru
Web: http://www.bonus-tnvd.ru
Country: Russia
Bonus Ltd offers machines for the production of modified regenerate from rubber granules. We have 25 years of experience in manufacturing machines and stands and have proven to be a reliable manufactu...
COMERIO ERCOLE SPA
Phone: +39 (0331) 488411
Address: Via Castellanza 100, 21052 Busto Arsizio (VA), Italy
E-mail: info@comercole.it
Web: http://www.comercole.it
Country: Italy
Internal mixers. Laboratory mixers and mills. Roll mixing mills. Mixing plants. 2-3-4 roll calenders. Calendering lines for fabrics, steel and textile cord.
DALIAN BAOFENG, MACHINERY MANUFACTURING CO., LTD
Phone: +86 (411) 89813505
Address: Guangmingshan Industrial Park, Zhuanghe, Dalian, China
E-mail: sale@baofeng.net.cn
Country: China
Dalian Baofeng is a leader in manufacturing rollers, crushers, open mills, and rubber refining equipment in the world. We present hugely in China and India market.
HF MIXING GROUP (HARBURG-FREUDENBERGER MASCHINENBAU GMBH)

Phone: +49 (2734 ) 4910
Address: Asdorfer Str. 60, 57258 Freudenberg, Germany
E-mail: mixing@hf-group.com
Web: http://www.hf-mixinggroup.com
Country: Germany
Worldwide leading machinery manufacturer and extensive solution provider for mixing room systems including integrated automation for the rubber processing industry.
INFORMATIKA AD
Phone: +381 (11) 3215-142
Address: Jevrejska 32, Belgrad, Serbia
E-mail: vesnar@infoplc.com
Web: http://www.informatika.com
Country: Serbia
Informatika established in 1976, with a team of over 200 specialists provides solutions in the computer industry, industrial processes automation, and integrated business processes computer management...
KLÖCKNER DESMA ELASTOMERTECHNIK GMBH

Phone: +49 (7463) 834-0
Address: An der Baera, 78567 Fridingen, Germany
E-mail: info@desma.biz
Web: http://www.desma.biz
Country: Germany
DESMA is a globally active supplier of injection moulding machines for innovative and resource-friendly turnkey system solutions to produce rubber and silicone moulded articles.
KraussMaffei Berstorff GmbH
Phone: +49 (511) 5702-0
Address: An der Breiten Wiese 3—5, 30625 Hannover, Germany
E-mail: info@kraussmaffeiberstorff.com
Web: http://www.kraussmaffeiberstorff.com
Country: Germany
Supply programme: extrusion lines, rubber calenders, profile manufacturing lines, flooring lines, V-belt production equipment, roll covering equipment, lines for the production of tire components.
LWB STEINL GMBH & CO. KG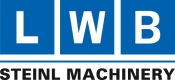 Phone: +49 (871) 308-0
Address: Sonnenring 35, 84032 Altdorf, Germany
E-mail: info@lwb-steinl.com
Web: http://www.lwb-steinl.com
Country: Germany
Leading manufacturer of rubber/TPE injection moulding machines offering high-tech machinery combined with advanced injection technology to the rubber and thermoplastic industry.
MAPLAN
Phone: +7 (495) 640-8388
Address: 57, Molodogvardeyskaya Str., Moscow, Russia
E-mail: philipp.kiselev@maplan.at
Web: http://www.maplan.at
Country: Russia
Injection molding machines for rubber and silicones, molds, rubber mixing equipment, extruders, curing ovens, flocking machines, machines for cryogenic deburring/deflashing.
O.C.S. SRL
Phone: +39 (035) 933487
Address: Via Soldini 10, 24060 Adrara San Martino (BG), Italy
E-mail: export.ru@ocs-stampi.it
Web: http://www.ocs-stampi.it
Country: Italy
For more than 40 years O.C.S. Srl has been producing compression and injection moulds for O-rings and other precision rubber gaskets. Also professional mould chroming could be done.
OR.P.STAMPI SRL
Phone: +39 (035) 928 489
Address: Via Colognola 1B, 24060 Viadanica (BG), Italy
E-mail: cromolo@orpstampi.it
Web: http://www.orpstampi.it
Country: Italy
OR.P. STAMPI has been designing and manufacturing precision moulds and cold pots for O-ring seals and technical rubber parts for 30 years. Great care is given to productivity rubber saving and mouldin...
PK AllMag Co., Ltd.
Phone: +7 (495) 971-5304
Address: Room 14, Premises 1, Bldg. 2, 35, Ibragimova Str., 105318, Moscow, Russia
E-mail: info@pk-om.ru
Web: http://pk-om.ru/
Country: Russia
PK AllMag Co. Ltd. manufactures a wide range of magnetic separators for refining products from ferromagnetic inclusions and also supplies different home and imported equipment.
PNEUFORM HULIN A.S.
Phone: +420 (573) 350-444
Address: Kroměřížská 134, Hulín 768 24, Czech Republic
E-mail: info@pneuform.eu
Web: http://www.pneuform.eu
Country: Czech Republic
World supplier of complete assortment of molds for production of all kinds of tires.
REDMAG
Phone: +7 (4842) 55-37-83
Address: 6, Skladskaya Str., 248016, Kaluga, Russia
E-mail: separator@redmag.ru
Web: http://redmag.ru
Country: Russia
Redmag was founded in 1997. It specializes in the design and manufacture of high-energy permanent magnets based on rare-earth alloys, as well as related systems and products.
REZINOTEHNIKA, LLC
Phone: +7 (843) 513-4343
Address: 30A, Obnorskogo Str., 420085, Kazan, Republic of Tatarstan, Russia
E-mail: gidroservis-kazan@mail.ru
Web: http://www.gidroservis-kazan.ru
Country: Russia
Rezinotekhnika manufactures moulds, presses, injection presses and RTI products (including custom made). Import substitution. The shortest time.
RUBICON GUMMITECHNIK UND MASCHINENBAU GMBH

Phone: +49 (345) 53015-0
Address: Hans Dittmar Str. 3, 06118 Halle (Saale), Germany
E-mail: info@rubicon-halle.de
Web: http://www.rubicon-halle.de
Country: Germany
Rubicon is the specialist in extruders and complete lines for production of rubber and silicone profiles, hoses and cables with salt bath, hot-air, microwave and infrared vulcanization. Rubicon also d...
TEXTIMA EXPORT IMPORT GMBH

Phone: +49 (30) 24004-0
Address: Frankfurter Allee 73D, 10247 Berlin, Germany
E-mail: dhegenbart@textima.de
Web: http://www.textima.de
Country: Germany
Representation of German companies for rubber equipment: Rubicon, MonTech, Maschinenbau Scholz, LWB GmbH, Harburg Freudenberg and Zeppelin.
TROESTER GMBH & CO. KG

Phone: +49 (511) 8704-0
Address: Am Brabrinke 1-4, 30519 Hannover, Germany
E-mail: info@troester.de
Web: http://www.troester.de
Country: Germany
TROESTER is well known as a reliable extrusion partner and source of know-how for all major rubber companies engaged in the production of tires and technical products such as hoses, profiles and rubbe...
TUNG YU HYDRAULIC MACHINERY CO., LTD.
Phone: +886 (49) 2253588
Address: No. 12, Yongsing Rd., Nan Kung Industrial Zone, Nantou City 540, Taiwan (China)
E-mail: tungyu@tungyu.com
Web: http://www.tungyu.com
Country: Taiwan
Vacuum compression forming machines, injection machines for rubber, other machinery for production of rubber items.