ARCON OVERSEAS LIMITED
Phone: +7 (495) 662-7005
Address: 8A, Kurgannaya Str., Skhodnya Residential District, 141420, Khimki, Moscow Region, Russia
E-mail: sales@arcon.com.ru
Web: http://www.arcon-environmental.ru
Country: Russia
Arcon supply equipment for rejected tyres recycling and recondition and technologies for rubber goods production as well.
BARWELL GLOBAL, LTD
Address: 60 Papworth Business Park, Atria Court, Stirling Way, Papworth Everard, Cambridge, CB23 3GY, United Kingdom
E-mail: 185206@expocentr.ru
Country: Great Britain
TEL +7 (495) 741-9540 E-mail: rossiya@barwell.com Internet: http://www.barwell.com/ru Barwell design and manufacture rubber processing machinery, including preformers & extruders, rubber deflashing...
BMP TECHNOLOGY, LTD.
Phone: +7 (495) 644-4620
Address: Office 16, 8A, Elektrodny Proezd, Moscow, Russia
E-mail: jl@bmptech.ru
Web: http://www.bmptech.ru
Country: Russia
Silicone, fluorosilicone rubbers and mixes. We provide our customers with rubber mix formulations in accordance with their individual requirements.
BONUS, LTD.
Phone: +7 (48431) 3-73-78
Address: 2, Novaya Str., Shumyatino Village, Maloyaroslavets District, 249060, Kaluga Region, Russia
E-mail: bonus20488@mail.ru
Web: http://www.bonus-tnvd.ru
Country: Russia
Bonus Ltd offers machines for the production of modified regenerate from rubber granules. We have 25 years of experience in manufacturing machines and stands and have proven to be a reliable manufactu...
COMERIO ERCOLE SPA
Phone: +39 (0331) 488411
Address: Via Castellanza 100, 21052 Busto Arsizio (VA), Italy
E-mail: info@comercole.it
Web: http://www.comercole.it
Country: Italy
Internal mixers. Laboratory mixers and mills. Roll mixing mills. Mixing plants. 2-3-4 roll calenders. Calendering lines for fabrics, steel and textile cord.
DALIAN BAOFENG, MACHINERY MANUFACTURING CO., LTD
Phone: +86 (411) 89813505
Address: Guangmingshan Industrial Park, Zhuanghe, Dalian, China
E-mail: sale@baofeng.net.cn
Country: China
Dalian Baofeng is a leader in manufacturing rollers, crushers, open mills, and rubber refining equipment in the world. We present hugely in China and India market.
DMITROV RTI PLANT, LLC
Phone: +7 (495) 118-2383, (496) 222-3939
Address: 126, Vnukovo Settlement, Dmitrov District, 141801, Moscow Region, Russia
E-mail: dzrti@mail.ru
Web: http://www.dz-rti.ru
Country: Russia
Recycling of car tires and production of crumb rubber.
FLUOROELASTOMERS, LLC
Phone: +7 (495) 643-2297
Address: 21, Lokomotivny Proezd, 127238, Moscow, Russia
E-mail: info@ftorelast.ru
Web: http://www.ftorelast.ru
Country: Russia
Pan Stone compression and injection molding presses (Taiwan) for rubbers, molds. WSM mixing equipment (Taiwan) for rubber industry. Fluoroelastomers, curing agents, special additives.
HF MIXING GROUP (HARBURG-FREUDENBERGER MASCHINENBAU GMBH)

Phone: +49 (2734 ) 4910
Address: Asdorfer Str. 60, 57258 Freudenberg, Germany
E-mail: mixing@hf-group.com
Web: http://www.hf-mixinggroup.com
Country: Germany
Worldwide leading machinery manufacturer and extensive solution provider for mixing room systems including integrated automation for the rubber processing industry.
INFORMATIKA AD
Phone: +381 (11) 3215-142
Address: Jevrejska 32, Belgrad, Serbia
E-mail: vesnar@infoplc.com
Web: http://www.informatika.com
Country: Serbia
Informatika established in 1976, with a team of over 200 specialists provides solutions in the computer industry, industrial processes automation, and integrated business processes computer management...
KLÖCKNER DESMA ELASTOMERTECHNIK GMBH

Phone: +49 (7463) 834-0
Address: An der Baera, 78567 Fridingen, Germany
E-mail: info@desma.biz
Web: http://www.desma.biz
Country: Germany
DESMA is a globally active supplier of injection moulding machines for innovative and resource-friendly turnkey system solutions to produce rubber and silicone moulded articles.
KraussMaffei Berstorff GmbH
Phone: +49 (511) 5702-0
Address: An der Breiten Wiese 3—5, 30625 Hannover, Germany
E-mail: info@kraussmaffeiberstorff.com
Web: http://www.kraussmaffeiberstorff.com
Country: Germany
Supply programme: extrusion lines, rubber calenders, profile manufacturing lines, flooring lines, V-belt production equipment, roll covering equipment, lines for the production of tire components.
LWB STEINL GMBH & CO. KG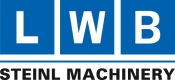 Phone: +49 (871) 308-0
Address: Sonnenring 35, 84032 Altdorf, Germany
E-mail: info@lwb-steinl.com
Web: http://www.lwb-steinl.com
Country: Germany
Leading manufacturer of rubber/TPE injection moulding machines offering high-tech machinery combined with advanced injection technology to the rubber and thermoplastic industry.
MACHINE INTERNATIONAL TRADE CO., LTD.
Phone: +86 (519) 8118 8369
Address: Room 706, A Building Word Trade Center, 16 Middle Yanzheng Avenue, Wujin, Changzhou, Jiangsu, China
E-mail: tracy@jsmctrade.com
Web: http://www.jsmctrade.com
Country: China
Machine International Trade Co. Ltd (MC for short) is mainly specializes in manufacturing and exporting of rubber & plastic processing machinery, hardware and whole rubber processing lines.
O.C.S. SRL
Phone: +39 (035) 933487
Address: Via Soldini 10, 24060 Adrara San Martino (BG), Italy
E-mail: export.ru@ocs-stampi.it
Web: http://www.ocs-stampi.it
Country: Italy
For more than 40 years O.C.S. Srl has been producing compression and injection moulds for O-rings and other precision rubber gaskets. Also professional mould chroming could be done.
OR.P.STAMPI SRL
Phone: +39 (035) 928 489
Address: Via Colognola 1B, 24060 Viadanica (BG), Italy
E-mail: cromolo@orpstampi.it
Web: http://www.orpstampi.it
Country: Italy
OR.P. STAMPI has been designing and manufacturing precision moulds and cold pots for O-ring seals and technical rubber parts for 30 years. Great care is given to productivity rubber saving and mouldin...
PK AllMag Co., Ltd.
Phone: +7 (495) 971-5304
Address: Room 14, Premises 1, Bldg. 2, 35, Ibragimova Str., 105318, Moscow, Russia
E-mail: info@pk-om.ru
Web: http://pk-om.ru/
Country: Russia
PK AllMag Co. Ltd. manufactures a wide range of magnetic separators for refining products from ferromagnetic inclusions and also supplies different home and imported equipment.
REDMAG
Phone: +7 (4842) 55-37-83
Address: 6, Skladskaya Str., 248016, Kaluga, Russia
E-mail: separator@redmag.ru
Web: http://redmag.ru
Country: Russia
Redmag was founded in 1997. It specializes in the design and manufacture of high-energy permanent magnets based on rare-earth alloys, as well as related systems and products.
REP MATERIALS AND TECHNOLOGIES
Phone: +7 (495) 708-4486
Address: Office 23, Premises 1, Floor 7, 20, Zeleny Prospekt, 111397, Moscow, Russia
E-mail: info@repmt.ru
Web: http://www.repmt.ru
Country: Russia
Equipment and raw materials for rubber processors. REP injection molding machines, Tung Yu compressions presses, FISA ultrasonic cleaning. NBR, HNBR, ECO, ACM, FKM, FFKM elastomers. Rubber compounds, ...
RUBICON GUMMITECHNIK UND MASCHINENBAU GMBH

Phone: +49 (345) 53015-0
Address: Hans Dittmar Str. 3, 06118 Halle (Saale), Germany
E-mail: info@rubicon-halle.de
Web: http://www.rubicon-halle.de
Country: Germany
Rubicon is the specialist in extruders and complete lines for production of rubber and silicone profiles, hoses and cables with salt bath, hot-air, microwave and infrared vulcanization. Rubicon also d...