THE INTERNATIONAL CENTRE FOR MANAGEMENT AND INVESTMENT CONSULTING WILL TELL HOW TO IMPROVE OPERATIONAL EFFICIENCY
01 / 04 / 2022
The International Center for Management and Investment Consulting (IMI Consulting) will hold the workshop on improving the operational efficiency of Russian companies using global best management practices within the Tires & Rubber Exhibition on 26 April 2022.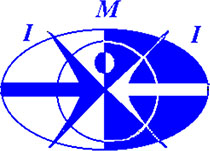 The event will focus on the National Project on Productivity and Employment Support, which is particularly relevant in today's environment of sanctions pressure on business and increased competition and is raising the issue of improving the operational efficiency of enterprises.
The participants will discuss the following topics:
- How, in today's environment, to ensure a breakthrough in business, make it more profitable and successful by identifying and implementing internal hidden reserves and continuous improvement?
- Modern business management tools in conditions of reformation and restructuring of an enterprise in an unstable environment: how to identify key challenges and points of growth, define and develop relevant working projects of enterprise development?
- Best global management practices: how feasible is their application in Russia?
Date and time: 26 April 2022, 14.30–15.30
Venue: Conference Hall, Forum Pavilion, EXPOCENTRE Fairgrounds

Learn more about the organiser:
---