ChRZ LLC is interested in developing markets for finished products made from old tires
14 / 04 / 2022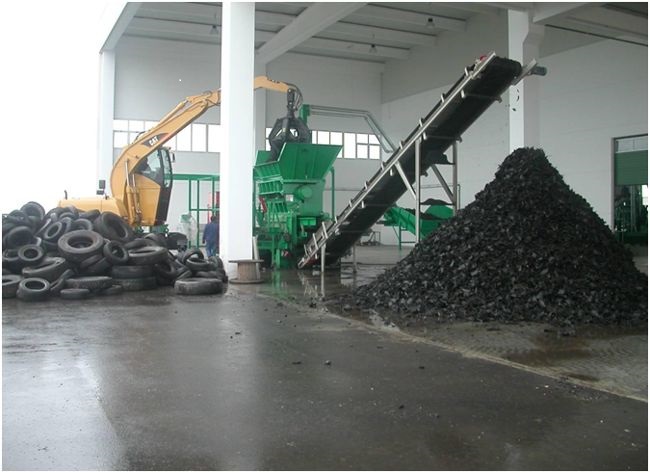 The Chekhov Recycling Plant is a permanent participant of the Tires & Rubber Exhibition and is one of the largest producers of the tire reclaim and shredded rubber, and a major waste tire recycler in Russia. It is a diversified enterprise with large production capacities and experienced personnel.
The Chekhov Plant has a long and legendary history: since 1942 ChRZ has been successfully operating in the markets of Russia and foreign countries. The company pays special attention to the protection of atmospheric air. The environmental control is constantly carried out by accredited laboratories, as well as by measuring with our own gas analyzer, which allows for real-time quality studies.
Nikolay Kozin, Commercial Director of CzRZ, spoke about the current situation at the plant and the plans for the upcoming Exhibition:
"ChRZ LLC specializes in the collection and recycling of automobile tires that have lost their consumer properties. From old tires we make new useful products -- rubber crumb and reclaimed rubber. Rubber crumb is used for the construction of children's and sports grounds as a basis for a shock-absorbing covering. Reclaimed rubber is a raw material for the tire and rubber industry, the use of reclaimed rubber in rubber compounds saves rubbers and carbon black.
One of the most important tasks of ChRZ , which we set for ourselves by entering the Tires & Rubber Exhibition is the development of markets for finished products made from old tires. Our Plant offers tire recycling services to tire manufacturers and importers as part of their compliance with the requirements of the current legislation on extended producer responsibility. We hope that the Exhibition will allow us to establish new contacts in this area and clarify further prospects for cooperation.
We are interested in developing the tire collection system, involving the maximum number of businesses that use motor vehicles, as well as those involved in waste management. Production capacities of ChRZ allow recycling about 50 thousand tons of worn-out tires per year. Therefore, the plant is able to accept unlimited volumes of tires for recycling".
---