Prospects for the Russian tire and rubber market will be discussed at a Panel on April 27
18 / 04 / 2022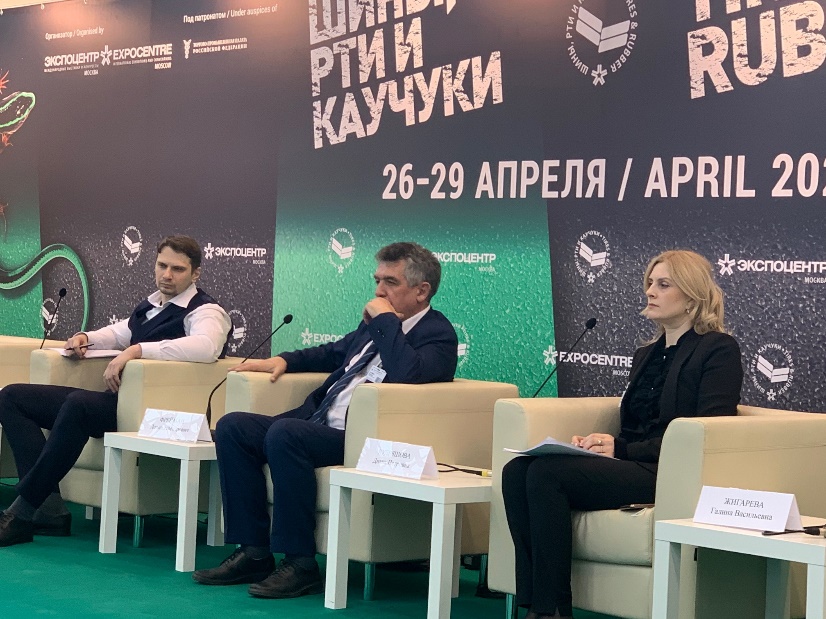 On April 27, 2022, within the framework of the conference programme of the Tires & Rubber 2022 Exhibition, a Panel on Panel on the Current State and Prospects of the Russian Tire and Rubber Market, organised by EXPOCENTRE AO in partnership with NIITEKHIM OAO and the Russian Union of Chemists. A presentation on the current state of the Russian tire market made by Diana Kudryashova, Director of Science at NIITEKHIM OAO, will be the starting point for the discussion.
Pavilion Forum, Conference Hall
The Panel will discuss the most urgent problems of the tire industry of the Russian Federation. First of all, a joint report by the industry experts "On the prospects for the development of the industry in the context of sanctions restrictions" will be presented for discussion.
Invited experts include Maksim Kadakov, Editor-in-Chief of Za Rulem Magazine, Anton Akimov, GR Director of Cordiant, and Nadezhda Churmeeva, Executive Director of the Tire Manufacturers Association.
Raw material supplies and state support measures for manufacturers and exporters of tire products under sanctions restrictions will be discussed in the reports of the representatives of NIZHNEKAMSKNEFTEKHIM PAO, the Lebedev Institute of Synthetic Rubber, the Industrial Development Fund (IDF), the Russian Export Center (REC).
In addition, in order to increase the effectiveness of the discussion on such important topics, the heads of the Department of Chemical Engineering Complex and Bioengineering Technology of the Ministry of Industry and Trade of Russia, the Russian Union of Chemists are invited to participate in the Panel.
Representatives of the companies producing and consuming synthetic rubbers and tires will be able to take part in the event.
We are looking forward to see all the experts at the Panel on April 27 at 13.30.
---