RTI-Podolsk Pilot Plant produces rubber compounds to suit every taste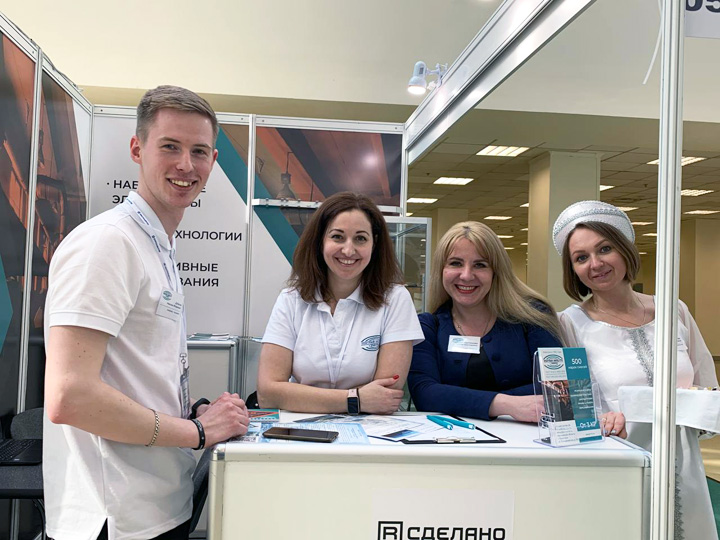 The RTI-Podolsk Pilot Plant after a long break again took part in the Exhibition, offering visitors a wide range of high-quality rubber compounds, technical plates, and other rubber products. In 2022, the Plant is celebrating its 60th anniversary.
The RTI-Podolsk Pilot Plant is legendary for the fact that in 1980 it was here that the famous flying Bear was made, the mascot that closed the Olympics in Moscow. The factory workers are proud not only of this, but also of the fact that for all these years the company has been manufacturing products that are in demand in various industries. First of all, these are raw rubber compounds based on more than 20 types of rubber. Another category of presented products is technical plates made in the form of moulded, rolled, and rubber-fabric products. A novelty was also presented -- swellable rubber used for zone separation packers and packers for isolation of interphase flows. Tubes and cords made of rubber compounds, round and rectangular sections.
- We came to the Exhibition for the first time, we believe that this is a great opportunity for development, for opening new ways of import substitution, – said Maxim Dubasov, the Plant's Production Engineer. – We are not a very large company, but we have opportunities to experiment and produce rubber compounds according to individual needs of customers, who often set very specific requirements. The product assortment of the plant has 500 types of rubber compounds with various properties and characteristics. The minimum order is 3 kg, we offer a military acceptance, we also work for the petrochemical industry.
We are satisfied with the results of the Exhibition. We had visitors from all over Russia at our exhibition stand, people came from the Urals, from Kazakhstan. Everyone is now interested in finding new channels, new manufacturers and suppliers. Many come with import passports and are interested in whether we can make blend compounds in accordance with the specified characteristics. And this is precisely our main task, as a pilot plant, to develop technologies so that they meet the requests of the customers.
---