The Fluoroelastomers Company presents a wide range of product solutions: from raw materials to equipment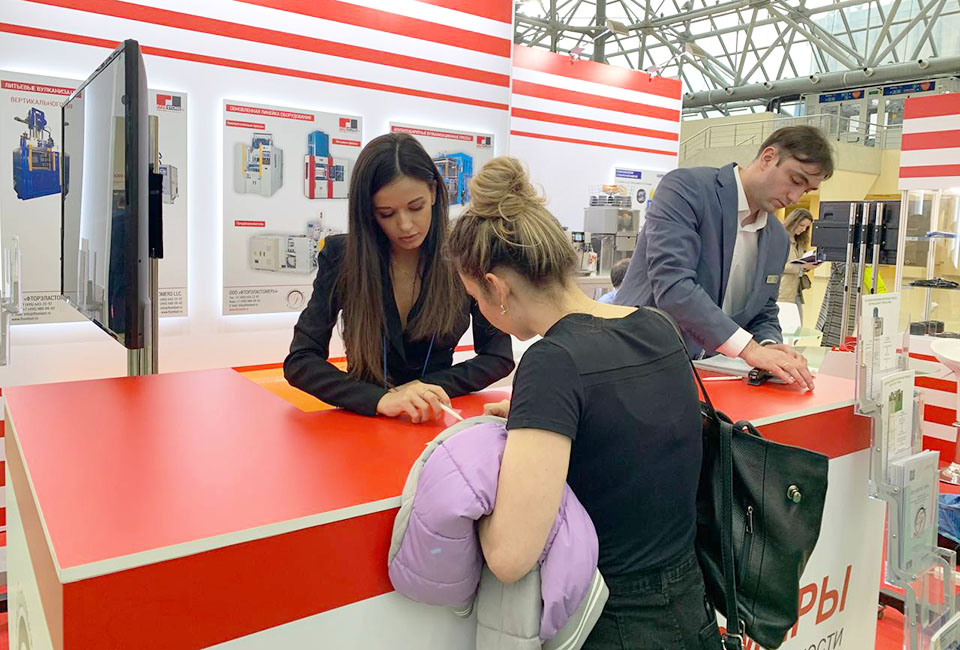 The Fluoroelastomers Company, which has been successfully working in the field of rubber processing industry for more than 15 years, is a permanent participant in the exhibition and always gathers visitors from different regions of Russia and CIS countries at its stand. The company is an official distributor of Taiwanese companies PAN STONE, WSM, and HYMC, which produce the industry demanded rubber equipment.
In addition to supplying equipment, the company provides technological support to enterprises in building production process chains, assists in the follow-up maintenance of machines. We asked the Company's Manager Darya Solovyeva to tell us more about what Fluoroelastomers presented at the exhibition stand in April this year and about the first results of the exhibition.
- Every year our company supplies a large number of presses, extrusion and rubber mixing equipment to manufacturers in Russia as well as to the enterprises of the neighboring countries.
We can manufacture the necessary equipment according to a given project, both in a turnkey package and supplying individual pieces of equipment. We have our own service department and three spare parts warehouses. Also this year we have opened a new business direction -- we have started manufacturing rubber compositions based on recycling of rubber-containing waste. Working directly with raw material suppliers, we can offer the lowest prices possible.
- What have you presented at the exhibition this year? Who visited your stand, from which regions did people come?
- At the exhibition, we presented the broadest spectrum of our capabilities. First of all, this is Pan Stone equipment, which includes injection moulding machines, direct moulding machines, transfer moulding machines, notching and laboratory machines, as well as other rubber processing and auxiliary equipment.
Also at our exhibition stand, the visitors got acquainted with the equipment of a large company WSM -- the leading Taiwanese manufacturer of mixers with a rotary chamber; rubber processing equipment manufactured by HYMC (calenders, mills, etc.).
The exhibition was quite active, people came from different regions, there were also visitors from Belarus and Kyrgyzstan. We discussed new and ongoing projects. The whole atmosphere at this year's exhibition was conducive to active work, we got a lot of new contacts. So, there is a lot of interesting and hard work ahead!
---