Yaroslavl Plant for Rubber Technical Products – participant in the Tire and Rubber 2017 Exhibition
The Yaroslavl Plant for Rubber Technical Products, which celebrates the 85th anniversary this year, will present its products – molded and non-molded rubber goods, medical goods, consumer goods and others – at the 20th Tire and Rubber Exhibition at Expocentre in Moscow on April 24-27, 2017.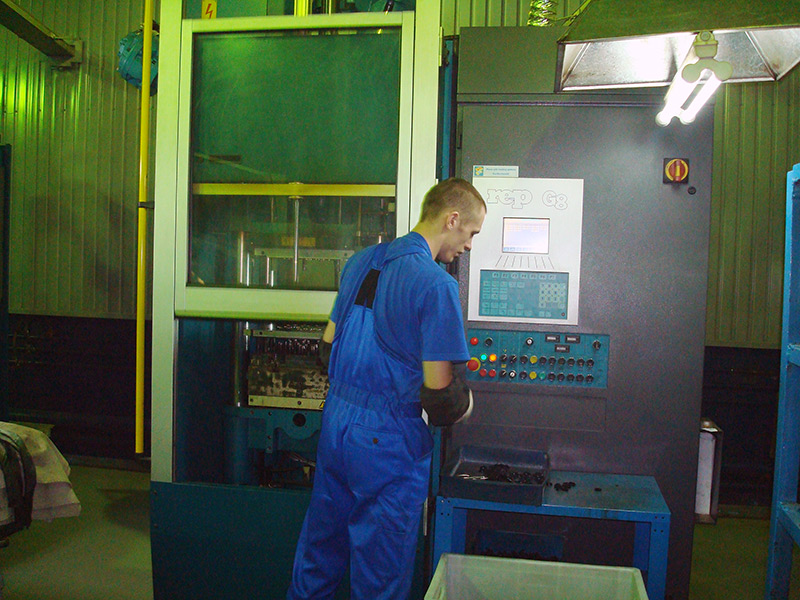 The Yaroslavl Plant for Rubber Technical Products is a modern enterprise which supplies goods for the car industry, agriculture, the aircraft industry, the fleet, medicine and the construction industry and manufactures consumer goods.
A substantial part of the plant's products goes to car industry majors, GAZ and KamAZ, and motor-building segment leaders, Yaroslavl Motor Plant and Zavolzhsky Motor Plant. It also closely cooperates with Russian Railways. The Yaroslavl plant makes rubber goods for Russian Railways rolling stock and railroad crossings. The reputation of a reliable supplier of rubber goods is attracting new partners and is widening the sales geography and spheres of operation.
The plant staunchly supports the import substitution program.
It has commissioned modern molding equipment and a new rubber mixing line, which brings products up to the world standards and enables the plant to enter into contracts with assembly plants of foreign car makers. The Yaroslavl Plant for Rubber Technical Products manufactures a range of component parts for Renault, Nissan, AvtoVAZ and GM – AvtoVAZ vehicles and localizes production of imported component parts for many industries.
The Yaroslavl Plant for Rubber Technical Products is an industry leader, which constantly improves its products, modernizes production and implements new technologies. For instance, it has purchased and rapidly installed a high-tech ATOM FlashCut unit, which cuts and makes goods of diverse raw materials, such as rubber plates, including with corrugations, polymeric materials, cardboard, leather, fiberboard, cork, diffuse materials, all synthetic materials, and cuts pieces of any complexity.
Exhibition visitors and exhibitors may contact plant engineers for professional advice.
Pavilion No 3, stand No 3B88.
Detailed information at www.yarti.ru.
---