New work zone for domestic companies "Recycling and Ecology"
The 20th Tires and Rubber specialized exhibition of rubber goods, tires, their production, raw materials and equipment will take place at Expocentre (Moscow) on April 24-27 2017.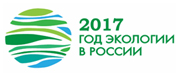 The exhibition organizer, Expocentre, decided to offer special terms to domestic companies focused on scrapping and recycling of tires and rubber goods on the occasion of Russia's Year of Ecology.

There are plans to open a special work zone, Recycling and Ecology, at the exhibition in order to draw attention to environmentally friendly and energy saving technologies, to promote the industry on the federal and regional levels, to expand the market for recycled goods and materials, and to broaden their use.
Enterprises from the following sectors: road construction, production of construction and roofing materials, the oil sector, the energy sector, the housing and public utility sector, agriculture, construction of sports facilities and others, are invited to the work zone.
The exhibition is still being formed.
Learn more about terms of participation for domestic companies at http://www.rubber-expo.ru/ru/recycling_and_ecology/.
---