Start profiting from Tires & Rubber 2023 now!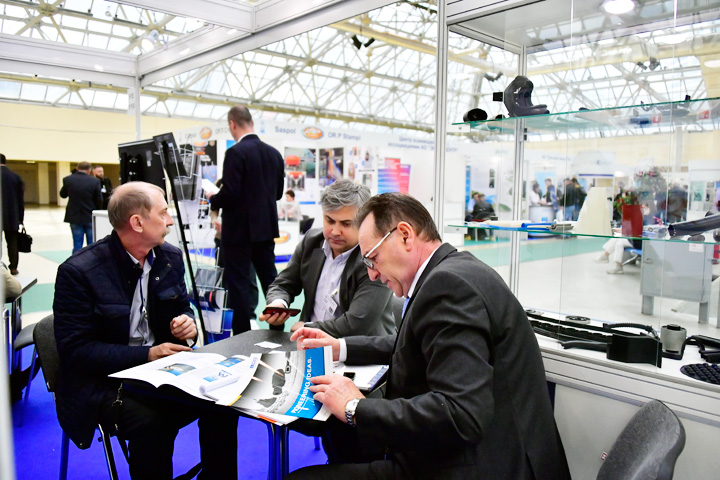 We are expecting over 100 exhibitors and over 5,000 professional visitors from different countries. Representatives from China have returned to the exhibition, and companies from the Republic of Belarus, India, Italy, Russia, Serbia and Turkiye will also be represented.
Expand your opportunities, start preparations for the exhibition now!
If you have already booked a stand you automatically have the right to publish information about your company and products in the News section of the exhibition website. Send your news to tikhonovaap@expocentr.ru or to your manager.
It is very important that your potential customers are able to prepare for a trade show in advance and familiarise themselves with your innovations and developments. If the client knows what they want, less time is spent negotiating at the exhibition. Send us information about your new products and developments. We will put the information on the exhibition website and inform your potential visitors about your achievements and developments.
Company news and descriptions of your new products also make their way into our exhibition newsletters. This year, our database exceeds tens of thousands of addresses of industry experts.
The exhibition will be accompanied by a conference programme where industry experts will be available to discuss the most topical issues in the industry. See what topics have already been announced on our website.
If you would like to participate as a speaker, email us and we will be sure to find an opportunity for you to speak.
Make appointments with potential customers. Take advantage of MatchMaking.
Do you need professional help in organising work at the exhibition and want to know how to make your participation in the show as effective as possible? Are you looking to give your company a boost and gain unique knowledge? Don't miss the opportunity to attend our free seminar 'Effective Participation in Exhibitions'! The next seminar is scheduled for 6 April 2023.
Register for the seminar.
Showcase your company's achievements and capabilities to a renewed professional audience. If you haven't already done so, book your stand while there are still spaces available.
Registration for the exhibition is now open. You can get an e-ticket on the exhibition website.
---